THE BATTCO TEAM
Battco has assembled a team of managers, supervisors, and office personnel dedicated to building, remodeling, and maintaining all types of facilities, buildings, and structures on time, at a competitive price. Battco has design-built, negotiated, and bid projects up to $18 million.
For almost 25 years, Battco has been successfully serving clients construction needs throughout the southeast. From humble beginnings of fast food restaurants and retail properties, Battco expanded, diversified, and evolved into a construction and maintainer of multi-million dollar properties, public properties, and retail establishments. Licensed in Louisiana, Mississippi, and Alabama, Battco Construction is a leader in disaster response and is dedicated to rebuilding our great city of New Orleans with pride.
Joey Battaglia
President
Joey began building the company in 1987 and started as an apprentice carpenter serving under his father, Joe Jr., a contractor with over 40 years of experience. Joey was taught, right from the beginning of his career, that "you're only as good as your word", and that a handshake is a bond that must never be broken.
While honing his skills as a carpenter, painter and superintendent, Joey pursued a degree in Industrial Technology with an emphasis on Management. After graduating with high academic honors, Joey began working in the field of commercial construction by remodeling Taco bells, Kmart's, Eckerd's, and many chain store buildings and box retail remodeling and re-imaging. In 1994 Battco construction was formed and in that year he re-imaged 600 convenience stores in the gulf south. In the late 90's he began to take on the grocery store business in a maintenance and construction manner and was instrumental in gutting and remodeling 28 flooded stores after Hurricane Katrina for a major chain on the gulf coast. Since 2007 he has developed the public side of the business while keeping the private commercial business flourishing.
Joey has developed a highly knowledgeable support staff that has built schools, playgrounds, sheriff offices, and all kinds of buildings from ground up to remodeling.
Joey gained professional experience and valuable relationships with many project managers, architects, owners, and their staff during his career. During his career Joey has managed projects of up to 18 million dollars. He is responsible for overseeing all operations of the multi-million dollar company. Responsible for the construction side of the company in which duties include: maintaining staff, customer relations, sub-contractor relations, project start up, pre-development, bidding, and communications between all parties involved.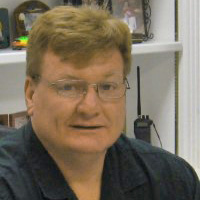 Mike Battaglia
Vice President
Responsible for the maintenance side of a multi-million dollar commercial construction/construction maintenance company. Duties include maintaining 10-60 employees to maintain commercial buildings and properties along with many sub-contractors, and small projects from $100.00 to $7 million dollars. Responsible for all the operations of business including office supervisory, computer operations, Quickbooks facilitating, warehouse operations, customer relations, bidding jobs, and billing of all projects. Administered all company policies to employees and had a No. 1 rating in workman's compensation because of no accidents in ten years.
Edward A. Fogarty
Senior Estimator/Project Manager
Blue Print Reading, HVCC 1991
Estimating in Construction, HVCC 1992
American Sign Language
Boces Continuing Ed, 1998-2000
Auto cad 1, HVCC 2005
Edward has over 28 years of experience in the construction industry. As a young man, he started his career as a roofer and water proofer working on the East and West coast of the United States. He then went on to installing and finishing drywall, metal stud framing and EIFS where, in his home state of New York, he was a subcontractor performing his own estimates and managing his own Projects. Today Edward is an efficient and very detailed Estimator/Project Manager. Working in the trenches as a young man helped give him the vision needed to be an effective Estimator and Construction Manager in both the public and private sectors of the Construction Industry. He is very knowledgeable in AIA Contracts and documents, Microsoft Project, Timberline and Microsoft Excel where he creates his own estimating Spreadsheets. Edward is also hands on in sales and marketing.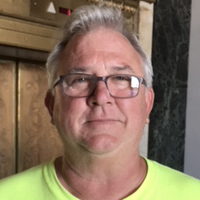 Pat Adams
Superintendent
As a superintendent, Pat brings many years of construction knowledge, experience, as he pays close attention to detail. In his early years, Pat has cut his teeth in residential and quickly moved into the nursing, rehab, retirement, nursing home industry. Later in his career Pat has overseen many different municipal projects, large commercial ground up to historical and difficult building remodels and rehab. Pat has 40+ years in the industry and is a wealth of knowledge in his field.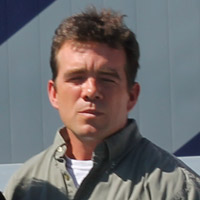 Frank Paquette
Superintendent Coordinator
R.U.F.S. graduate 1987
Frank was first introduced to the construction industry in upstate New York during his 3rd year of high school while attending vocational tech courses, for extra credits. His passion for the industry only continued to grow from there.
Now, a Master carpenter with over twenty six years experience in both residential and commercial construction. He has specialized in a wide range of projects from public works, schools, medical facilities, retail and private.
He has always taken great pride in establishing working relationships with the clients, owners, architects and other trades, understanding that more often than not, it takes a team effort to achieve success.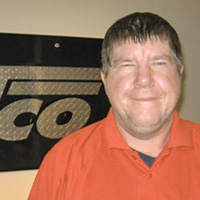 Joe Spano
Employee of the Year
Joe-Joe is the warehouse organizer and cleanup superintendent. He does all that is asked of him and more, which makes him a favorite employee of Battco Construction and all job sites he is on.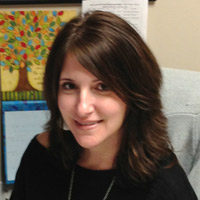 Shawna Barton
Office
Manager/AP&AR/Bookkeeper/Payroll
Bonnabel High School, 1988
Ms. Shawna Barton has worked for Battco Construction & Maintenance, Inc. since 2005. She has 20+ years in management positions. Shawna handles all of the accounts payable and accounts receivables as well as weekly payroll for all employees. She is proficient in Quickbooks and handles all banking and reconciliations for multiple accounts. During her time at Battco Construction & Maintenance, Inc., she efficiently prepares certified payroll and all bid documents in a timely fashion.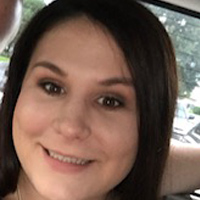 Danielle Lemoine
Office Assistant
Danielle is proficient in QuickBooks, and Excel. Her skills also include data entry, filing, handling multiple phone lines, assisting anyone in the office, subcontractor payroll and delivering paper work to clients in a timely manner. Danielle also assist with billing, bid documents, and any other office duties that may need attention.